Testimonials from VAC Investors – Page 1
On the next couple of pages, you'll find numerous testimonials for the VAC which I'd like to share with you.
Nothing says it more about a product than hearing about it from the customers mouth!
(If you would like to see your business below, please email Tawnya your testimonial together with your picture to share your success with the world. AND send us your videos and audios too if you want to stand out from the rest).
---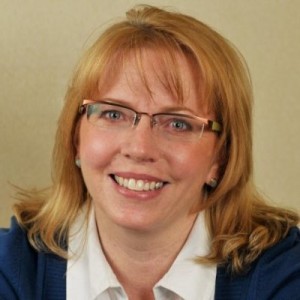 When I was thinking about starting my Virtual Assistant business, I did a lot of research and ended up spending many hours at VAnetworking in the forum, taking all of the online classes and participating in the VAjot networking nights.  In the process I have also gained a valuable mentor and a good friend.
I invested in the VAC System and opened my business Time on Task VA Services. It was during all this training, networking and as part of my VAC process and setup that I got to know Tawnya Sutherland
I signed on with Tawnya for additional coaching sessions and her advice and knowledge truly helped me propel my VA business forward. The level of knowledge she has of Internet Marketing and also everything Virtual Assistant related really gave me the boost I needed to get my business going and going well.
Her experiences are varied and very valuable; Tawnya started her own VA business from scratch and has many bits of advice that any new or newer VAs would do well to listen to and to take to heart.
The support and coaching Tawnya provided me helped me build my VA business so that three years after starting, I now have a successful VA practice with a team of 5 VA associates and a very real goal this year of achieving a 6 figure business.
Kathy Colaiacovo
Social Media Consultant, Trainer and Virtual Assistant
www.pepperitmarketing.com
---

The VAC Changed My Life. Powerful Statement, Right?
All I ever wanted was to be a wife and mother. I have always known that I wanted to be the primary caregiver for my children. When I was pregnant with my first child, I knew that like most families, one income was not enough to support us. When our daughter was born I knew for a fact I could never leave her in someone else's care. I started researching ways that I could make money from home . I thought with my background in admin, and a lifelong dream to own my own business I should be able to come up with something.
One day I was watching the Dr. Phil show and a couple of ladies from "Moms Town" were guests. Their book was advertised at the end of the show and I bought it. When I went to visit their website, there was a banner ad for the Virtual Assistant Career start up system.
I read through all of the information and I knew that this is what I was going to do. I had never heard of the term "Virtual Assistant" before, but I knew I could do it. I discussed the purchase with my husband and we decided to go for it.
I dove in head first. I used the training that came with the VAC, faithfully. The ebooks that were included were my constant companions. I started my business very quickly and I did everything the right way. That Start Up kit motivated me to be successful. I bought the kit in February and had a full roster of clients by November of that year.
I am now the mother making better money than I ever did working for someone else and I have not dreaded a Monday morning in over a year now.
The VAC changed my life. I am living my dream. I'm a wife and a mother and on top of that, I am a business owner. I love this gig. Thank you Tawnya.
Jaime Lee Mann, Cornwall, PE, Canada

---

Sooner or later there comes a time in one's life when there is no shame in "asking for help", and the day I purchased Tawnya Sutherland's VAC system was one of those times. I have been completely fascinated with the System and have not looked back since.
It's great to have "everything you really wanted to know about starting a business" in one convenient place online in the training center.
The ebooks are extremely informative, are easy to read, and the modules are organized to "play along with". Except you're not really playing—even though it might seem that way! The layout of the course is easy to understand, and there is an opportunity to work through the system as you ask yourself the predetermined questions and complete the self-directed assignments.
If you're looking to enter the world of the virtual business owner without any knowledge of where to begin, or even if you just need a "hand up" or another point of view, this is the solution for you. The templates alone are a mini-gold mine; chocked full of forms as well as completely usable logos.
"Free" is always good, and the VAC system has no shortage of coupons and incentives for numerous such items, including, among other things, domain registration, web site hosting, etc. And if all this isn't enough, there is a money back guarantee if you express dissatisfaction within a specified time-frame. But you won't! The VAC system is that good!
Karen McGreevey, Mason City, IA, USA
www.konceptuality.com
---

When I decided to start my own Virtual Assistant Business, I had no idea where to start. I had over ten years of executive administrative experience …yet no experience running, let alone starting a business. My decision to purchase the Virtual Assistant Career Startup System has proven to be an invaluable investment! In less than a year, I have built a thriving VA business and have expanded to a team of seven assistants. I am frequently asked how to get started in the VA business and I tell everyone the same thing – get the Virtual Assistant Career Startup System! You can't go wrong with it. Thank you, Tawnya, for creating such a fantastic resource!
Jennifer Rai, Stamford, CT, USA

---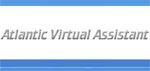 After just receiving my third layoff in 5 years, I was referred to the VAnetworking.com through a friend and former co-worker of mine. I joined and started reading. I decided to purchase the VAC in order to give my company a good head start. It helped. This system comes with everything an up and coming VA could possibly need. Upon receiving, I read through the ebooks and was able to reference back and forth to the VAnetworking website.
I was EVEN able to build upon the existing business plan and financials that came with the VAC in order to secure funding from the Self Employment Benefits Program. I opened my business officially on January 1, 2007 and have obtained many projects since then as well as potential leads. This system is very thorough and extensive, and since I didn't know where to begin, it easily walked me through every step of the way and then some.
Carolyn Norman, New Brunswick, Canada
---

I found the VAC to be extremely helpful and made me focus on starting up a VA business – which conventionally very few business advisors/mentors understand. The online training system has a full programme focus on all elements of the business, with the only additional plug-ins being the Australian taxation and legal laws, your relevant state laws for business registration etc, and your local council by-laws regarding conducting a business from your home.
The system helps you focus on what target market you are going to pursue, and suggested ways to go about it. It takes a long time to get established, but don't give up. You may find, as was the case with me, that what I started doing is NOT what I am doing now.
But the VAC certainly saved me valuable hours of 'wandering around in the dark' and time and money!
Elayne Kelly, NSW, Australia
Business & Office Solutions
---

Investing in Tawnya Sutherland's VAC System was the best investment I have made thus far in my own Virtual Assistant business. It comes packed with tons of editable samples and templates that include but are not limited to contracts, retainer agreements, financials, business plans, marketing material, business correspondence letters, and even logo and website development tips and tutorials.
You also get great ebooks written by a couple of very successful Virtual Assistants about building up your own business. Even if you are more than proficient in putting all this together yourself, why would you want to when you can get a jump start like this instead of wasting all that time starting from scratch? Time is money and when you're growing your own business you simply can't go wrong with investing in the VAC system. And another awesome bonus is that it is tax deductible as a business expense. I highly recommend the VAC System to any entrepreneur.
Brandi De La Garza, Bakersfield, CA, USA
www.idealconnex.com
---

The VAC System is a fantastic reference point for all aspiring Virtual Assistants. It takes you through various steps on a day by day basis enabling you to cover all aspects of your new or growing business. It is well worth it! Thanks Tawnya for such a great resource.
Lyndsey McKendry, Glasgow, UK
---
ORDER NOW and START Your Virtual Assistant Career today!
---