RAVES & Testimonials from VAC Investors
Nothing says it more about a product than hearing about it from the customer's mouth!
(If you would like to see your business below, please email Tawnya your testimonial together with your picture to share your success with the world. AND send us your videos and audios too if you want to stand out from the rest).
---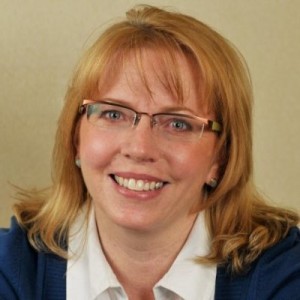 When I was thinking about starting my Virtual Assistant business, I did a lot of research and ended up spending many hours at VAnetworking in the forum, taking all of the online classes and participating in the VAjot networking nights.  In the process, I have also gained a valuable mentor and a good friend.
I invested in the VAC System and opened my business Time on Task VA Services. It was during all this training, networking and as part of my VAC process and setup that I got to know Tawnya Sutherland
I signed on with Tawnya for additional coaching sessions and her advice and knowledge truly helped me propel my VA business forward. The level of knowledge she has of Internet Marketing and also everything Virtual Assistant related really gave me the boost I needed to get my business going and going well.
Her experiences are varied and very valuable; Tawnya started her own VA business from scratch and has many bits of advice that any new or newer VAs would do well to listen to and to take to heart.
The support and coaching Tawnya provided me helped me build my VA business so that three years after starting, I now have a successful VA practice with a team of 5 VA associates and a very real goal this year of achieving a 6 figure business.
Kathy Colaiacovo
Social Media Consultant, Trainer and Virtual Assistant
www.pepperitmarketing.com
---

The VAC Changed My Life. Powerful Statement, Right?
All I ever wanted was to be a wife and mother. I have always known that I wanted to be the primary caregiver for my children. When I was pregnant with my first child, I knew that like most families, one income was not enough to support us. When our daughter was born I knew for a fact I could never leave her in someone else's care. I started researching ways that I could make money from home. I thought with my background in admin, and a lifelong dream to own my own business I should be able to come up with something.
One day I was watching the Dr. Phil show and a couple of ladies from "Moms Town" were guests. Their book was advertised at the end of the show and I bought it. When I went to visit their website, there was a banner ad for the Virtual Assistant Career start-up system.
I read through all of the information and I knew that this is what I was going to do. I had never heard of the term "Virtual Assistant" before, but I knew I could do it. I discussed the purchase with my husband and we decided to go for it.
I dove in head first. I used the training that came with the VAC, faithfully. The ebooks that were included were my constant companions. I started my business very quickly and I did everything the right way. That Start-Up kit motivated me to be successful. I bought the kit in February and had a full roster of clients by November of that year.
I am now the mother making better money than I ever did working for someone else and I have not dreaded a Monday morning in over a year now.
The VAC changed my life. I am living my dream. I'm a wife and a mother and on top of that, I am a business owner. I love this gig. Thank you Tawnya.
Jaime Lee Mann, Cornwall, PE, Canada

---

Sooner or later there comes a time in one's life when there is no shame in "asking for help", and the day I purchased Tawnya Sutherland's VAC system was one of those times. I have been completely fascinated with the System and have not looked back since.
It's great to have "everything you really wanted to know about starting a business" in one convenient place online in the training center.
The ebooks are extremely informative, are easy to read, and the modules are organized to "play along with". Except you're not really playing—even though it might seem that way! The layout of the course is easy to understand, and there is an opportunity to work through the system as you ask yourself the predetermined questions and complete the self-directed assignments.
If you're looking to enter the world of the virtual business owner without any knowledge of where to begin, or even if you just need a "hand up" or another point of view, this is the solution for you. The templates alone are a mini-gold mine; chocked full of forms as well as completely usable logos.
"Free" is always good, and the VAC system has no shortage of coupons and incentives for numerous such items, including, among other things, domain registration, web site hosting, etc. And if all this isn't enough, there is a money back guarantee if you express dissatisfaction within a specified time-frame. But you won't! The VAC system is that good!
Karen McGreevey, Mason City, IA, USA

---

When I decided to start my own Virtual Assistant Business, I had no idea where to start. I had over ten years of executive administrative experience …yet no experience running, let alone starting a business. My decision to purchase the Virtual Assistant Career Startup System has proven to be an invaluable investment! In less than a year, I have built a thriving VA business and have expanded to a team of seven assistants. I am frequently asked how to get started in the VA business and I tell everyone the same thing – get the Virtual Assistant Career Startup System! You can't go wrong with it. Thank you, Tawnya, for creating such a fantastic resource!
Jennifer Rai, Stamford, CT, USA

---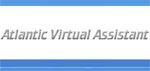 After just receiving my third layoff in 5 years, I was referred to the VAnetworking.com through a friend and former co-worker of mine. I joined and started reading. I decided to purchase the VAC in order to give my company a good head start. It helped. This system comes with everything an up and coming VA could possibly need. Upon receiving, I read through the ebooks and was able to reference back and forth to the VAnetworking website.
I was EVEN able to build upon the existing business plan and financials that came with the VAC in order to secure funding from the Self Employment Benefits Program. I opened my business officially on January 1, 2007 and have obtained many projects since then as well as potential leads. This system is very thorough and extensive, and since I didn't know where to begin, it easily walked me through every step of the way and then some.
Carolyn Norman, New Brunswick, Canada
---

I found the VAC to be extremely helpful and made me focus on starting up a VA business – which conventionally very few business advisors/mentors understand. The online training system has a full programme focus on all elements of the business, with the only additional plug-ins being the Australian taxation and legal laws, your relevant state laws for business registration etc, and your local council by-laws regarding conducting business from your home.
The system helps you focus on what target market you are going to pursue, and suggested ways to go about it. It takes a long time to get established, but don't give up. You may find, as was the case with me, that what I started doing is NOT what I am doing now.
But the VAC certainly saved me valuable hours of 'wandering around in the dark' and time and money!
Elayne Kelly, NSW, Australia
Business & Office Solutions
---

Investing in Tawnya Sutherland's VAC System was the best investment I have made thus far in my own Virtual Assistant business. It comes packed with tons of editable samples and templates that include but are not limited to contracts, retainer agreements, financials, business plans, marketing material, business correspondence letters, and even logo and website development tips and tutorials.
You also get great ebooks written by a couple of very successful Virtual Assistants about building up your own business. Even if you are more than proficient in putting all this together yourself, why would you want to when you can get a jump start like this instead of wasting all that time starting from scratch? Time is money and when you're growing your own business you simply can't go wrong with investing in the VAC system. And another awesome bonus is that it is tax deductible as a business expense. I highly recommend the VAC System to any entrepreneur.
Brandi De La Garza, Bakersfield, CA, USA
---

The VAC System is a fantastic reference point for all aspiring Virtual Assistants. It takes you through various steps on a day by day basis enabling you to cover all aspects of your new or growing business. It is well worth it! Thanks, Tawnya for such a great resource.
Lyndsey McKendry, Glasgow, UK
---
ORDER NOW and START Your Virtual Assistant Career today!
---

As I write this, my napping three-year-old son is nestled in my lap.  Most moms do not have the luxury of being at home with their children while still pursuing their future. I am a very fortunate woman. For many years, I dreamt of having my own business.  I longed to be at the reigns and in charge of my own destiny.  I was tired of working for the sake of paying my bills and was sick of not seeing my hard work pay off.  I wanted the chance to let my creativity blossom. It was not until my maternity leave that I began to explore how I could work from home.  During my first ultrasound, it was determined that my son, Avery, had bilateral clubfeet.   Avery would require intense treatment for the first six months of his life.   I knew there was no going back to the "nine to five" world.  My boy needed me! About the time Avery's treatment ended, I came across the VAnetworking.com.  As I read posts on the VAnetworking forum, I became intrigued and saw the potential of making a living from home. I needed to work fast as my maternity leave was now half over.  All of my research pointed to starting a VA practice.  Not feeling I could do it without support, I looked into government programs and signed up to take part in a Self Employment Program. The first stage of the program was an intensive three-week session that many people do not complete.  A few weeks prior to the start of the program, Tawnya Sutherland introduced the Virtual Assistant Career System (VAC).  Having been a member of VAnetworking Forum now for six months, I was very familiar with Tawnya and was eager to learn from her. Days before I entered the first stage of the Self Employment Program my VAC system arrived.  Entering the SE Program, I had a leg up on my classmates as I had a guide at my side.  As I worked my way through stage one of the SE Program, I constantly referenced my VBSS system.  Here I was entering a newly emerging profession that most people had never heard of yet I had all of the answers readily available!  Although hard work, the SE Program, and its facilitators played a role in my success, I know that my outcome would have been very different had I not had the VAC system at my side. After successful completion of the first stage, I continued forward in pursuit of being accepted into the one-year program.  Although I presented a strong case and the program coordinators were impressed with my proposed business I was denied acceptance.  In short, I was employable and I not accepted into the full program. I was crushed!  All of my plans had centred on being in the program, which included ongoing business training as well as an allowance for living expenses for the first year of operation.  What would I do know?  Put Avery in daycare and get a dead-end job? No way!  I had all of the VAs at VAnetworking.com behind me and I had my VAC system!   I utilized the exercises in the system to decide on my business name and register it.  Then with the help of the VAC, I secured my domain name and created my logo from a template in the System, this saved me hundreds of dollars. Looking back now, I see that this detour was the best thing that could have happened for my family and my business.  The VAC system has directed me to select the best training, enabled me to align myself with the right people, and provided me with the very best reference material available. The result is that Avery has remained at home with me and I now successfully run not one but two businesses from my home.  I love where my professional life is heading and I am thrilled with my VA practice and eagerly building my new business with Watkins.  I still regularly reference my VAC System and am excited to see where the tools in this online training system will lead both of my businesses.
Tiffeny Russell, Victoria, BC, Canada
---

It's one thing to be an entrepreneur, to conceptualize a business idea that works for your lifestyle; it's another thing to put it in motion, to know what you need to actually get your concept off the ground. I purchased Ms. Sutherland's "Virtual Assistant Career" because I needed help with all the pieces that would bring me a solid foundation for my business. Sure, I had some ideas and thoughts of certain aspects required to run an independent administrative support service, but being the type of person who wants to do everything right the first time, I wanted to ensure I'd covered all the bases. The VAC was an excellent online training center tailored to the rapidly emerging virtual assistant industry. Not only did she provide a very well-structured and easy-to-follow manual, she included a ton of templates, some very informative ebooks and a myriad other valuable extras that far supersede the price I actually paid for the System. I'm impressed that Ms. Sutherland had the vision and forethought to create this incredible resource specifically for our industry, considering it is still a fairly new concept. I give considerable credit to the VAC System for getting me up and running within six short months! My client base is growing rapidly and thankfully I have this very thorough resource tool, which has proven to be an incredible timesaver… and how can you put a price on that!
Sunny Murray, Long Beach, California, USA
---

I had been in the corporate world for about twenty years. I had worked for some Fortune 500 companies, such as Procter and Gamble and AT&T. I had positions working with Executives. And I gained a lot of valuable experience in these positions. I became very proficient in computer software skills.
While still in the corporate world, I had small businesses on the side, (i.e. Avon, Fundraising, and eBay). I realized I wanted to have a bigger business in my field, but did not know how to go about setting up a home business.
As the years went on, I also began to become more and more frustrated about office politics. So one year, I went through an experience that caused me to seriously consider working for myself as a secretary. I had no idea what a Virtual Assistant was.
So in my last year of working outside of the home, I began research into work at home businesses. But, I knew I had the skills to work in an office but I did not have the skills to run my own business. I was scared to take the step. Well after a lot of internet research, I found the VAC system. I purchased it and am very glad that I did. I was still working outside of the home, but I was determined to learn as much as I could.
Through the VAC system, I received a very firm foundation to start and grow my virtual assistant business. There are also motivational lessons and exercises that kept me going. And it is a system where I had to apply myself DAILY! This is very good because having my own business takes very, very hard work. The templates have come been very useful because Tawyna gives you the basics of what is necessary. As I grew my business, I modified the templates or created my own.
The VAnetworking Forum also is a great resource. Many times I have posted a question to the group about a technical issue or how to approach a business situation that I have not encountered before. Every time someone has come through to help me. No matter how busy they are!
If you really need a foundation in beginning your virtual assistant business, the VBSS system gives you a very strong starting point. And you receive continual valuable support from the VAnetworking forum to help you succeed in your business.
Roxanne Tidmore, Cincinnati, OH, USA
---
Starting a business can be an overwhelming process. However, with the Virtual Assistant Career, the process is streamlined, organized and very simple. I was able to follow the system step by step modules and launch my Virtual Assistant Company in an extremely timely manner. This system has become a valuable tool and resource for me and I HIGHLY recommend it to anyone who is serious about starting a VA business. I also want to commend Tawnya for her excellent communication and customer service. Her responses to my questions and emails have always been extremely prompt and thorough. She is an amazing business woman and mentor to all. Thanks so much, Tawnya!!!
Kiera Newnam, Wilmington, DW, USA, A Virtual Necessity
---

VAC is a great tool for starting a virtual assistant business. The templates that are included are great. The legal templates came in handy for me when I landed my first client because the retainer contract was exactly what I needed. All I did was change some of the language, added a few things and deleted the stuff I didn't need and I was done. It was that simple. VAC had everything I needed and more to help me get my business off the ground. It was definitely money well spent.
Tina Carter, Long Beach, CA, USA
---

The Virtual Assistant Career is the best due diligence information I have ever come across.  It is a complete office online training center for Virtual Assistants and I highly recommend this system as the perfect organizational tool. The templates alone are invaluable and if I had the purchase to make all over again, I'd do it in a heartbeat.
Nancy Frye-Swope
---
I highly recommend Tawnya's VAC System as the way to go if you are serious about getting your VA business up and running. The 30-day modules along with the recommended resources that are inside the training center are excellent resources and filled with all the info you need to get you going in your business start-up as well as great for having on hand for any future questions that should arise. The templates have been awesome – many different forms that have saved on us not having to recreate the wheel!
Tammy Bryce, Lacombe, AB, Canada
---
ORDER NOW and START Your Virtual Assistant Career today!
---

After working in the corporate world for several years, I left my administrative position in April. I was tired and frustrated with balancing the two competing roles in my life: being the best mother and the best employee I could be. While researching options that would allow me to work at home, I discovered a new industry, virtual assistance, which would allow me to work at home on a schedule I chose, do the work I enjoy, and still be available for my family.
A month later, I had my first virtual client but I didn't have a business. I had no idea how to develop a business, how to create a website, or how to market my business. For months I struggled on my own, researching how to start and develop a business and writing lists of the detailed tasks I needed to accomplish to make my business into what I envisioned. Discovering this startup training center simplified this process by giving me a structured plan to bring this vision to light.
It is a comprehensive package that combines all the information and resources necessary to start a virtual assistant business, along with an easy to follow a schedule. It's called "The VAC", but the program is flexible enough to accommodate whatever time frame you have. Tawnya Sutherland explains the various aspects of setting up and running a VA business in simple language, but with enough detail that the information is still helpful and relevant. I had no experience running a business, so the sections on selecting a business structure, how to choose a business name, and writing mission and vision statements helped me to define my virtual assistant business. I learned it's important to have these foundations in place so you know what you're building and why.
The templates, videos and ebooks included in the VAC have been invaluable in starting my VA business. After choosing one of the attractive website templates and using the coupon for a year of website hosting, getting my first website up was a snap. I could have designed all my own stationery, but using their templates made the process much quicker. I now know how to market my business, and I have a plan for business development. After-purchase support, from Tawnya and from other VAC in the forum, has been both helpful and readily available.
When I first purchased the VAC, I wondered if I had done the right thing. Maybe I was taking the easy way out by not doing all this work on my own. I shared these thoughts with a friend, who reminded me that a smart business person knows what her limits are, and engages appropriate help when needed. That friend was right – buying the VAC was a sound business decision.
The VAC has made my virtual assistant business a reality!
Denise Willms, Calgary, AB, Canada
(From Tawnya & the gang):  R.I.P. Denise, we will miss you in the VA industry and so glad I got to meet you at least once in person. You were a rockstar in our industry and will always be remembered! 🙂
---

Thank you for putting the VAC together for individuals wishing to start a Virtual Assistant business or to grow theirs. I couldn't believe all the information that was compiled all in one place. I really appreciated the business templates. It's really made it easier to open my business. I haven't seen anything else that takes you in a step-by-step process from asking questions to make sure you're ready to start your own business, to marketing, operations, finance, etc. The VAC is also a system to not only assist VAs but anyone wanting to start a small business.
You've put a lot of effort and energy into this training center Tawnya. I can tell that you love what you do because you've put your heart and soul into this system to help others. Thank you for all your hard work.
Patty Dost, Lafayette, IN, USA
www.TimeIsOfTheEsCents.com
---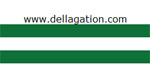 Tawnya Sutherland's Virtual Assistant Career has been invaluable to me in kick-starting my practice.  For me, it has been the operation of my operation! The excellent reference materials and support from the VAnetworking family have helped me transform any fear of operating my own practice into excitement!  Thank you, Tawnya, for providing a tool that functions as the superior framework upon which dellagation continues to grow.
Idella Woods, Tempe, AZ, USA

---

Everything that you need to start your Virtual Assistant business is provided for you in this system. The online training modules are simple to read and have an easy to follow plan to ensure you get all information you require. I have saved hours of my valuable time by utilizing the many templates provided. This system allows me to spend more time growing my business and less time creating forms. It is an asset to any new Virtual Assistant.
Carrie Goetz, Red Deer, Alberta, Canada
www.cgofficesolutions.com
---

Even though I have worked remotely from my residence for the past seven years, I was an employee for a firm.  When the time came for me to start my own VA biz, I did not know where to start.  Upon my research, I came across Tawnya's VAC which was so instrumental in knowing just how to get started.  It contained ALL the necessary document templates to get my business off the ground.   I ordered it in February, immediately created brochures and to date, have two potential Clients.  I highly recommend the VAC!
Sandra Mercado, Florida, USA
---
My name is Anita Carmichael. I have been an administrative assistant for 20+ years and it was approximately a year ago that I definitely needed more of a challenging career-wise.
I have 2 children very close in age to each other and my job though fulltime had the benefit of having major holidays off which always suited my family very well.  Now that the children are older and have their own interests, friends, etc., I was looking to fill more of my days but didn't want another full-time job out of the house where I would have to pay extra for camps, daycare, etc.  I wanted to be at home but making some money.
Then a few months ago I was on a search engine and "virtual assistant" came up.  Well, I could not believe the wealth of information forthcoming.  Not only that but when I logged in and became a member of VAnetworking.com Forum, I was overwhelmed.
Yes, I wanted to do this.  Yes, I knew I could be good even great at this, but where do I start?   Then I found the link for the VAC.  I was skeptical but when I downloaded the sampler, read through the testimonials, and Tawnya's inspirational words, I was hooked.  I had to have this!
When I received the VAC, even though I had an idea what was in it; I was still amazed!
The templates are all there for you to use – what a timesaver!  Templates for flyers, invoices, newsletters, etc., not to mention the business cards!
The modules are set up in an easy day-day-to format, outlining each task in detail (business name, a web site set up, marketing, etc.).  Now I had a starting point and did not feel overwhelmed.
I highly recommend the VAC to virtual assistant newbies who are just starting their business to the seasoned virtual assistant veterans who want to give their business a more competitive edge and to everyone in between. Thanks, Tawnya!
Anita Carmichael, BC, Canada
ADC Virtual Assistant Services
---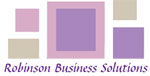 I've always wanted to own my own business, and I knew that I wanted it to be a home-based business.  I came across the term Virtual Assistant and was immediately intrigued.  I knew that this was exactly the opportunity that I had been looking for.
I must admit that VAC was not the first Virtual Assistant training program that I purchased, but it was definitely the last.   The VAC is very well laid out and walks you through every step of the process for setting up a successful Virtual Assistant business.
My favorite part of the VAC is a toss-up between the free templates, these have saved me hours of time, and the VA networking forum, where no question is stupid and everyone freely shares their knowledge and experience.
I would definitely recommend the VAC to anyone looking to start their own Virtual Assistant business.
Heather Robinson, Ontario, Canada
---
ORDER NOW and START Your Virtual Assistant Career today!
---

I am a borderline Baby Boomer that has been in the administrative workforce for more than 20 years. I have an Associates Degree and have attended numerous software training classes and seminars over the years. My experience ranges from Sales Department Assistant to Executive Assistant to the CIO, from small companies to global corporations. When I began my career, the mindset was that you worked for one company for many years and then they give you a nice retirement package. Unfortunately, those good old days are gone. Corporate America has changed so much over the last 10 years, and people are beginning to realize that they are their own security.
We moved to a rural community just outside of Ft. Worth, Texas 3 years ago. I was commuting to a job, 25 miles each way. After 2 years of commuting, I was lucky enough to find a job in my town, only 9 miles away! When the economy started freefalling in the fall of 2008, the company was forced to downsize and I was laid off. I was devastated and angry. I never want to feel like that again. The thought of job searching and commuting again was heart-wrenching, but it made me determined to do something else.
I don't know where I heard the term Virtual Assistant, but as I was job searching online, I Googled it. I read several websites about the freedom that being a Virtual Assistant offered. And, being in a rural community, this would be perfect for me. I had an extensive administrative background and a home office set up. There was one website I kept going back to VAnetworking.com. There were real people sharing real stories of their business and how they got there. They were friendly, joked with each other, and were not afraid to give information about their business. It fascinated me; women in the corporate world sure weren't like that! I was hooked on the Forum and signed up as a free member. I began to think I could do this too. After all, I've always given 110% to my employer, why not myself? After about a month of reading and researching, I ordered the VAC and haven't looked back since! What a thrill to control your own destiny!
Every question I have had along the way has either been answered in the VAC modules or on the Forum. It is a goldmine of tools and information, and I highly recommend it if you are serious about becoming a VA. Tawnya truly gives you everything you need to get started…..and then some. For me, the templates have been priceless. It would have taken me hours to create them from scratch. But that is just a small piece of what she's put together. She sincerely wants everyone to succeed and you feel it from her! She has answered all of my e-mails and even helped me with my website. It is amazing to me how she supports the Virtual Assistant Industry, VAnetworking.com and its members, runs her own business, and has a family. I believe she is an inspiration to this industry and I'm proud to be a member of her founded association, VAnetworking.com.
Deborah Reynolds, Ft. Worth, Texas, USA
www.dedikatedresource.com
---

I would like to Thank Tawnya, for putting together such a wonderful VAC for anyone wanting to start their own "Virtual Assistant" business or to grow theirs.  I had been out of the working world for a while staying home with my son and decided that it was about time that I get back since he would be attending college in a few years and all of the job positions that I had found was with companies that were clear across town and I had "been there and done that" more than I wanted and wasn't wanting that dreadful commute anymore.  I decided to do some researching online and that is where I found the VAnetworking.com forum for "virtual assistants".  As I read all of the information which was quite overwhelming and prayed about it, it became clear to me that I was already a "virtual assistant" but just didn't know it.  I had a client and had been working this way for right at a year.
I fully read about her VAC system and was not sure at first if it was worth the money! But I talked with my husband and he told me that if it was what I really wanted to do "then go for it"!  And with more encouraging words from other VAs on the forum, I decided to bite the bullet and purchase the VAC system after all.
And that is what I have done.  I purchased her VAC system in April of 2006 and opened my business two months later and haven't looked back since.  Her day to day processes that lead you from asking you questions to make sure you are ready to open your business all the way thru to marketing, operations, financing, and etc.  And who could do without those templates!
I had been an administrative assistant for 20+ years or Office Manager in the Real Estate Property Management area and decided to make Real Estate as my "niche" as she taught us as being one of the first of your decisions you have to make.   I have several clients and am still growing my business and her along with her other wonderful VAs with their support and inspirational words and guidance have helped me to make what my business is today!
I highly recommend the VAC to anyone who is thinking about opening a virtual assistant business or to those seasoned VAs who just want to give their business even more incredible resource.  Tawnya, I want to thank you again for putting so much of your energy into this system and your love for helping others.
Sandra Sims, Charlotte, NC, USA
www.lighthousevirtual.com
---
The VAC is a wonderful tool for anyone who is interested in starting their own VA business. I have gained insight into so many areas of starting my business from how to choose a name to marketing strategies to website design. The templates are also a tremendous help.
I would highly recommend the VAC to anyone who is contemplating starting their own VA business. It is well worth the cost!
Gloriann Kaib, Strongsville OH, USA
CNJ Virtual Assistance
---

I'd been trying to start a Virtual Assistant Business for some time.   While doing some research online this particular day, I came across Tawyna Sutherland's Virtual Assistant Career training program.  This product has everything a potential Virtual Assistant will need to begin their VA business.  There's a plethora of templates, resources and priceless information provided for a VA to become highly successful and profitable!!!
Included with this exceptional system are templates which are a sheer ease to use, they're simple and concise.  The VAC comes with a mentoring coach, there's a variety of professional discounts and memberships.  The VAC modules are an essential necessity; this is the VA's bible!  This 30-day modules walk you and guide you through the incubation period all the way to the beginning process (opening day).
I am forever appreciative and grateful to Tawnya for her evident dedication and perseverance which she's demonstrated and provided in the VAC.  I am now my own boss!!!  Recession, what recession? Thanks ,Tawnya!
Aisha Land, New Jersey, USA
---
I love my VAC!  Although I have an extensive background in being self-employed I am finding the system easy to follow, well organized and a good lesson in goal setting.  I'm looking forward to my new "career" and am certainly appreciative of all the help  that I have received and the prompt responses to my questions.  I'm sure I'll have many more as I progress down this new path. VAnetworking.com has been extremely beneficial as well.
Susan Bedard, Newbury, NH, USA
---

I received my VAC in November and it was the best business decision I've made outside of the decision to become a VA.  This online training center was a godsend for me.  Before using the resources in the VAC, I was spinning my wheels trying to think of and do all the necessary tasks to start a business.
I immediately set out to complete all the steps and utilize the templates and other resources that I needed for my business.  Since the templates were already written, all I needed to do was fill in my business information and make minor changes in wording to suit my needs.  Did I mention, I had my business set up and running in a fraction of the time it would have taken without the VAC since I didn't have to research and write from scratch?  Instead of just spinning my wheels, the VAC provided the traction I needed to get to my destination…a fully functional VA business six months sooner than my original plan.
Now that I've gone through the system, I still refer back and use additional resources and templates in the online training center which I have access to for a lifetime.  My VAC is now my Personal VA.   Don't laugh, I call her Vanessa.  I have scribbled notes and directives on just about every page I've printed out and have used up two or three highlighters to highlight the most important information for my needs.
Thank you Tawnya for such a valuable resource for Virtual Assistants.
Jenny McKinney, West Virginia, USA
---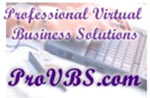 VAC IS the way to go!
The beginning of 2008 I was laid off from my bookkeeping job at a local charter aviation company. I had always had in the back of my mind that I wanted to work from home in order to be there more for my growing children (ages 16 and 15 at that time) and to have more time to spend with my hubby who works a rotating shift. I also knew I wanted to be a virtual assistant being that one of my friends had started a virtual assistant in 2006 and was doing quite well at it, not to mention I already had the skills. Prior to the bookkeeping job, I worked 8 years in the title and escrow field as a closing agent, 1 year in the mortgage industry and several years as an administrative assistant.
What I didn't know, was how to start a virtual assistant business. I knew I need a website, but I didn't know how to go about getting my name out there or how to get clients. After doing hours of research on the Internet I knew purchasing the Virtual Assistant Career was the way to go. There were other systems out there, but none stood out like VAC. The reason VAC stood out to me was because of the awesome testimonials, like this one, from real life people who learned all they needed to know about starting a VA business after purchasing their kit. I don't like hype, and every time I came across one of Tawnya Sutherland's sites, they were clean, neat and hype-free.
The first set of questions in it really get you thinking about the road you're about to embark upon as a virtual assistant. And it even helps you determine if starting a VA business is right for you. The great thing about the system is that it comes with a money-back guarantee.
Because I was unemployed when I got it, I was able to go through the modules in less than the 30 days. I was doing two days worth of reading and action steps at a time, if not more. That's another great thing about the system; it's easy to read, comprehend and retain. The "homework" is actually doing the steps necessary to get your business "doors" open: naming your business and determining if you want a DBA, a sole proprietorship, a partnership or to be incorporated, writing out a business plan (a form comes with the system and you pretty much fill in the blanks), getting a business loan if needed, keeping track of your income and expenses and so much more.  Not only does it walk you through each of these steps, the system also comes with template for every business form you could possibly need.
Now that I've been in business for just under one year, I've not only began making the kind of money our family needs, I've built my business up so much that I am considering hiring a helper to help with the things I don't really like to do, but need to be done J.
If you are even remotely thinking about starting up your own online business, VAC is the way to go. The system will teach you everything you need to know about being a virtual assistant and then some!
Mary Lutz, Michigan, USA
---
ORDER NOW and START Your Virtual Assistant Career today!
---
All I can say to you right now is WOW! I got my workbook Monday afternoon and I am already on Day 5 module and have been reading all the ebooks to Kick Start my VA Business. I am able to really focus on what I want my services to be and my target clients.
Thank you is not a strong enough courtesy for you and the tools you have provided me here so far. I can not wait to learn more and see what all you and the wonderful VA's in the forum have to contribute to all of our success. THANK YOU, THANK YOU!
Abbie Moreno, Mississippi, USA

---

Hi, my name's Gillian, owner and founder of Bushmills Virtual Assistance, and you must be someone who is considering purchasing the Virtual Assistant Career (VAC). I know, because 6 months' ago, I was like you, reading all the testimonials and thinking it all seemed too good to be true. I even wondered if half the people giving the testimonials were fictional but, like I say, that was 6 months' ago. Now, it's a different story, and as I've now completed the VAC, I want to scream to people not to waste any more time and just click on the "Buy Now" button because it's worth double its price in value and time.
I had 20 years of secretarial experience and then at the ripe old age of 35 I became a full-time mum and I honestly thought that was it, I'd never have time to work again. Then I realised that I didn't want to work again as my family life was more important to me and the thought of juggling a toddler and "office politics" was right up there with "going to the dentist" on my "least favourite things to do" list. That's when I heard about Virtual Assistance and I was amazed at the number of hits when I searched the internet. However, Tawnya's VAnetworking,com site stuck out by a mile.
I couldn't sleep at night because my mind went into overdrive thinking about all the possibilities ahead of me. Then panic set in and I wondered if I was capable of setting up my own business and that's when the VAC saved me. Reading samples from the modules just made it seem so easy – and it is, it's all there for you, every single step of the way. It doesn't tell you to breathe or use the washroom but it may as well because it will guide you through every process of setting up your VA business. I've always been skeptical of paying for something I've found online and so were friends and family when I told them but it's not some sort of scam, it's not promising that you're going to make millions as soon as you receive it. YOU have to do the work, module by module, but boy is it made easy for you. I actually felt guilty that I enjoyed working through it!
Before the VAC, I wouldn't have had a clue where to start building a website, never mind what to put in it. This is definitely a tribute to the VAC, from help designing the logo and brochure; determining rates and policies, etc – and, it didn't cost me a penny, even the hosting of the site is free for a year with your purchase.
In summary, I wouldn't start swimming lessons without having water to dive into. Why would you start your VA business without having the VAC to dive into? Buy it, enjoy it and live the dream of being able to choose the work you enjoy from the comfort of your own home – I did.
Gillian Slater, Cochrane, Alberta, Canada
---

I bought myself a present last Christmas – the VAC. What a wonderful gift! I have been self-employed in other ventures in the past. None of them gave me the tools to get started as effectively and concisely as the VAC training center. I've been in the corporate world for more than 40 years and thought I knew it all. But the 30 modules, videos and templates all brought something new to the table for me. Samples and daily task exercises in the modules were extremely helpful to get MY OFFSITE ASSISTANT business off the ground.
I'm still in the process – about midway through it now – of getting started. I'm very excited to get to the stage of the mission statement, the website and marketing the business. Tawnya Sutherland's willingness to share her knowledge on the subject of starting a business has been most helpful. I've read Zig Ziglar's motivational book, "SEE YOU AT THE TOP" and his words ring true for Tawnya as well. He suggests instead of climbing the ladder to success by yourself and "stepping" on others along the way, why not take a step and then help those behind you to take the same step and give a hand to help them up the ladder of success. Offer your hand and then say, "I'll see you at the top." Truly this is the way Tawnya works.
I also like the fact that there is more training available to widen my scope of expertise. All of it online and simple to attain. I have looked at other VA organizations, but none can compare to the VANETWORKING.com's site for expertise, experience and effectiveness. Thanks for the great resources – growing every day.
Thanks for your help, Tawnya.
Darlene Dionne Owner,
My Offsite Assistant
---
ORDER NOW and START Your Virtual Assistant Career today!
CLICK HERE to read testimonials from VA industry leaders from around the world.