As a service provider, online marketing is a necessary part of your Virtual Assistant business.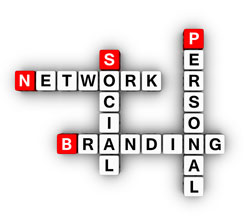 Without it, you risk running out of clients and will lack the ability to grow your business. Unfortunately, many business owners are so busy providing their services that they overlook this crucial step.
While it's understandable that it's difficult to put the time in to market your business when you're already so busy, it's important to keep in mind that it's that marketing that will help you stay in business.
Here are a few tips to help you easily and effectively market your skills online:
1. Join a related forum or discussion board – If you offer a service of use to online business professionals, a good first step is to join a marketing discussion forum. You can start slowly and make contributions to the group where you feel appropriate. This will help you get your name out there, and other business owners will see your website link and potentially click over to learn more about your services.
Joining a marketing forum as an online service provider puts your business directly in front of many potential clients. Always remember to follow the forum guidelines and basic rules of etiquette when joining any discussion. First impressions do count, so keep in mind that while on the forum you are always representing your business – make it work for you.
2. Join a networking group– Networking with others in your field is important. Not only does it allow you the opportunity to bounce ideas back and forth between people in your industry, but it can also be a great source of friendship and support.
Networking groups also help you in other ways. If a fellow VA is too busy to take on extra work, she or he may pass the referral on to you. Likewise, you may be able to return the favor in the future. A good networking group is a fantastic way to get support, advice and even more business.
3. Become an expert – People trust and like experts. And as a Virtual Assistant you can become the "go to" expert in your industry. An easy way to do this is to write related articles for business owners to read. List them on your website, be a guest blogger and also submit them to the article directories online.
You can create an educational area on your VA website. This area can provide tips and articles related to your services. By conducting yourself as an expert in your industry, you let others know that you are knowledgeable in your field. If a potential client then visits your website and reads through your content, they are more likely to contact you for support.
Marketing your skills online is important. It is potentially the lifeblood of your business. And although your schedule may be busy, try to pencil in a little time each day for this important task. This simple step can make all the difference to the success of your virtual assistant business.
Share your comments below on smart ways you market your Virtual Assistant Skills online …
(Visited 149 times, 6 visits today)