My MotiVAtor sessions with Tawnya Sutherland were even better than I'd hoped. Tawnya had me fill out a questionnaire ahead of time, and she considered all of my answers before we even met. She tailored the MotiVAtor sessions to what I wanted, and needed. Tawnya patiently worked with me on my website and editing service packages, and helped me narrow my focus.
After meeting with Tawnya, I felt motiVAted(!) and ready to take on the next steps for my VA business. The post-meeting recording access is a wonderful bonus because I can go back to them anytime to make sure I haven't missed anything. THANK YOU, Tawnya!! What a blessing you are to the virtual assistant community!
Irene Chambers ~ www.itsabouttimeva.com
---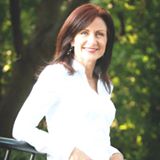 I was feeling very stuck.  I just ended a contract with a client that I had been working with for two years.  That client relationship started out with the agreement to work 10 hours per week.  However, it quickly turned into 50+ hours per week at times.  When we realized they needed a full time person that could work during weekends and evenings, we amicably agreed to go our separate ways.  Since I put all of my eggs in one basket, I was almost back to square one in building my business.  I knew that I had great value to offer my clients, but I had no idea how to present my services and my website was 10 years old, very out of date to say the least.
I knew Tawnya from the VAVS conferences.  I knew she was a leader in the industry and brought great value.  Her community brings together great speakers who are motivated, successful and who want to share their success.
When I heard about Tawnya's one on one motivator sessions, I jumped on it.  I knew some one on one time with Tawnya would get my butt unstuck and get fresh ideas and inspiration rolling.
As always, Tawnya over delivered and really inspired major action on my part to give my business a revamp and a rebrand.
Most importantly, I have gained confidence and clarity from these sessions.  I received validation from an expert in the field that I'm headed in the right direction!
Also, I finally joined the VAinsiders club.  There are so many resources available there.  I've been responding to RFPs from the job board, have had several interviews and was hired by two clients from posts there.
I really needed that one on one time with Tawnya to look over my particular skillset, suggest how to present my services.  Give me the confidence that I can offer the latest technologies even when I was reluctant and insecure.  I would tell her but but but, and she would reassure me.  You've got this.  I can see what you can do. You've got this!!
I am sincerely grateful to you, Tawnya for the coaching that you gave me.
Accomplishments as a Result of Tawnya's MotiVAtor Coaching
Most importantly, I have gained confidence and clarity. Validation from an expert in the field that I'm headed in the right direction!
Defined and updated my services to language that was more up to date and areas of popular need
Created and fine-tuned my website
Updated LinkedIn Profile and connected with over 230 people from 20 something
Updated FB to include my business information
Created Twitter account for business
Created Google+ account for business
Added Pay Buttons and defined my rates
Created a referral program and posted to website. Then, used that link and a letter, she helped me refine to request referrals from my network.
Created a freebie from editing some PLR from a site she suggested and posted it to website for with an opt in form
Added a blog section to my website to use as communication tool on SM as well as my list
Studied lots of product launch information as she suggested that would be a great niche from reviewing my skills and experience. I'm currently studying Product Launch Formula
Studied list building
Added coach focus to my website with intention of focusing on coaches.
Created a referral request program with referral letter sent to many key people and received several referrals from the letter.
Further fine-tuned website added payment buttons, images, LinkedIn button, sprinkle testimonials, better flow, bottom menu and other items from Tawny's recommendations.
Contacted current client about expanding services with suggestion from Tawnya
Created prospect process – interview and intake form, etc.
Created a plan on connecting directly with prospective clients without being pushy or too salesy!
Best Wishes to you!
Beth Berry ~ www.berry.services
---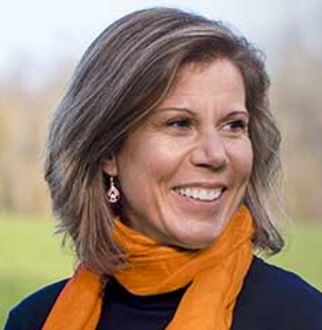 Tawnya is an amazing coach. I've had the pleasure to work with her one-on-one as one of her coaching clients. She helped me streamline my website, find my focus for a specific niche and create my very first product – a video course. Tawnya is very professional to work with and she always knows the best ways and resources to help her clients. She is an expert in the field of Virtual Assistance and Internet Marketing. I highly recommend Tawnya to any Virtual Assistant looking to take her business to the next level.
Sarah Santacroce ~ www.simplicitysmallbiz.com
---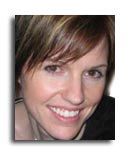 Having Tawnya by your side to mentor you through the growing pains of entrepreneurship is invaluable! Tawnya was my secret weapon during those times in my business growth and development when I wasn't sure if I had what it took to be successful. Not to mention that I couldn't help but absorb her amazing (and proven) marketing intuition. If you're looking for a generous, compassionate coach who will help you find your inner compass for biz success, call Tawnya Sutherland!
Karri Flatla
Online Marketing Consultant and Copywriter
www.karriflatla.com
---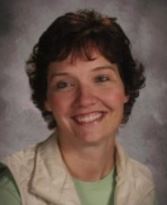 After being in a virtual assistant business for a few years I decided to invest in Tawnya's coaching to revamp my website. With her experience in the VA and affiliate industry I knew I would get results. During our sessions she put things in perspective and let me use my creativity. Now a year later, my site is going strong. My podcast, Virtual Team 360, is about ready to launch and Tawnya is on top of my list to be interviewed. The end result showed the investment paid off.
Collette Schultz ~ www.savvysubcontracting.com
---

In early 2008, when I was thinking about starting my Virtual Assistant business, I did a lot of research and ended up spending many hours at VAnetworking in the forum, taking all of the online classes and participating in the VAjot networking nights.  In the process I have also gained a valuable mentor and a good friend.
I invested in the VAC System and opened my business Time on Task VA Services in mid 2008. It was during all this training, networking and as part of my VAC process and setup that I got to know Tawnya Sutherland.
I signed on with Tawnya for additional coaching sessions and her advice and knowledge truly helped me propel my VA business forward. The level of knowledge she has of Internet Marketing and also everything Virtual Assistant related really gave me the boost I needed to get my business going and going well.
Her experiences are varied and very valuable; Tawnya started her own VA business from scratch and has many bits of advice that any new or newer VAs would do well to listen to and to take to heart.
The support and coaching Tawnya provided me helped me build my VA business so that three years after starting, I now have a successful VA practice with a team of 5 VA associates and a very real goal this year of achieving a 6 figure business.
Kathy Colaiacovo
Social Media Consultant, Trainer and Virtual Assistant
www.TimeonTaskVA.com
---

Tawnya Sutherland is the most helpful person that I have met in the Virtual Assistant and online business world. I have known Tawnya for over five years now and to be honest she has impacted my life in many ways. She has paved the road for so many people to live their lives with freedom to work and live where ever they want through the virtual assistant industry.
I am jealous of anyone that has the opportunity to be mentored by Tawnya. I would currently love to have some one-on-one focused time with her. As a Virtual Assistant needing a boost in your VA business or someone considering becoming a VA; you would be coaching with the one woman in the Virtual Assistant industry that can give you guidance and direction that will change your business forever.
Tawnya and I have been connected for several years now via online and also in person. She is as real live as she appears on line. She is someone you can trust to receive what she promises to deliver for a coaching program.  Tawnya is not only a great person to do business with, or to be mentored by, she is a great friend. It is a privilege and an honor for me to be associated with her.
Ps. If I was you, I would take advantage of her coaching program, listen, take lots of notes and do what she suggests to do!
Cathy Fraser
www.tropicaltravelcentral.com
---
"I had the same client for years, then found myself needing to market for clients. I was feeling very stuck. I knew that I had great value to offer, but I had no idea how to present my services. My website was very out of date to say the least. Through our MotiVAtor Sessions, Tawnya gave me specific solid advice on how to match my skills to the updated services the market was asking for. She took me from being completely stuck to a fresh updated website, a great referral program, updated social media profiles, several ideas on how to build my email list, how to expand my services with current clients, and solid, doable tips on obtaining new clients. I really did have a business breakthrough and put into place her revenue generating ideas and suggestions, I have gained confidence and clarity, a good solid game plan and more specifically have already signed on a new client."
Beth Berry ~ www.berry.services.com
---
ORDER NOW and START Your Virtual Assistant Career today!
---